MACO CARIBBEAN LIVING - Feature Article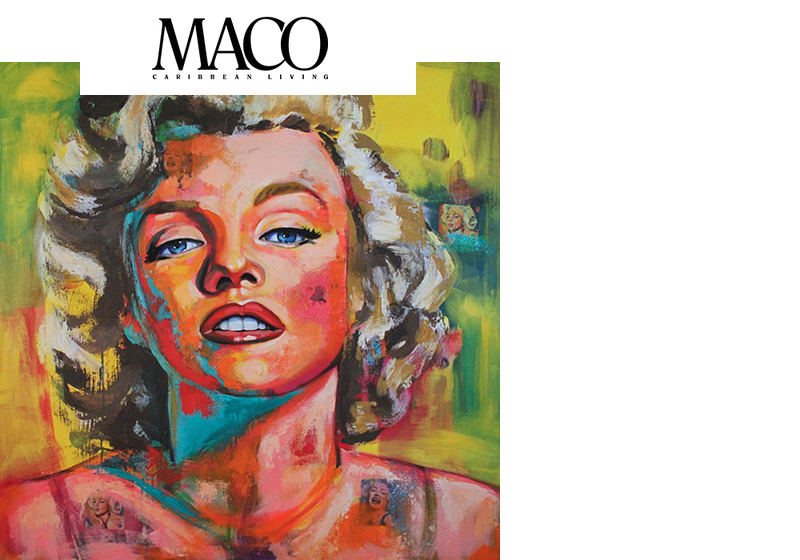 Feature Article in ZING Magazine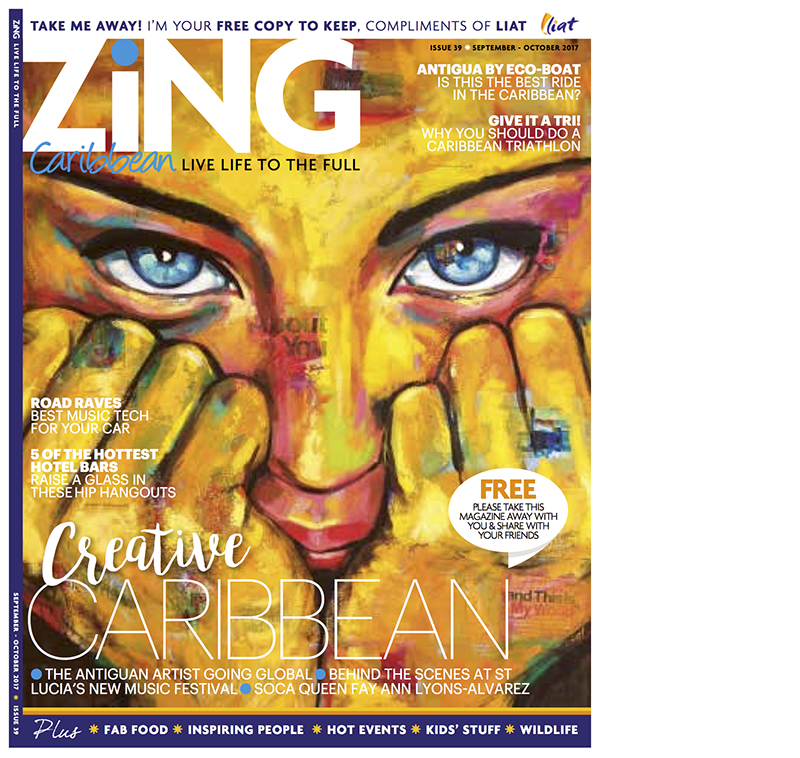 Naydene presents Damian Marley with a painting of his father,
Bob Marley, at the Antigua Sailing Week concert, "Reggae in the Park" –
read full article...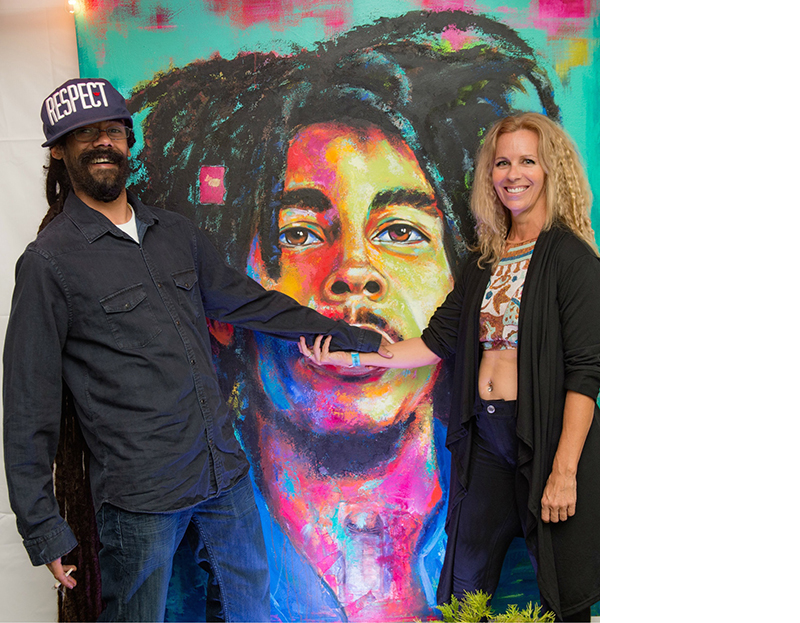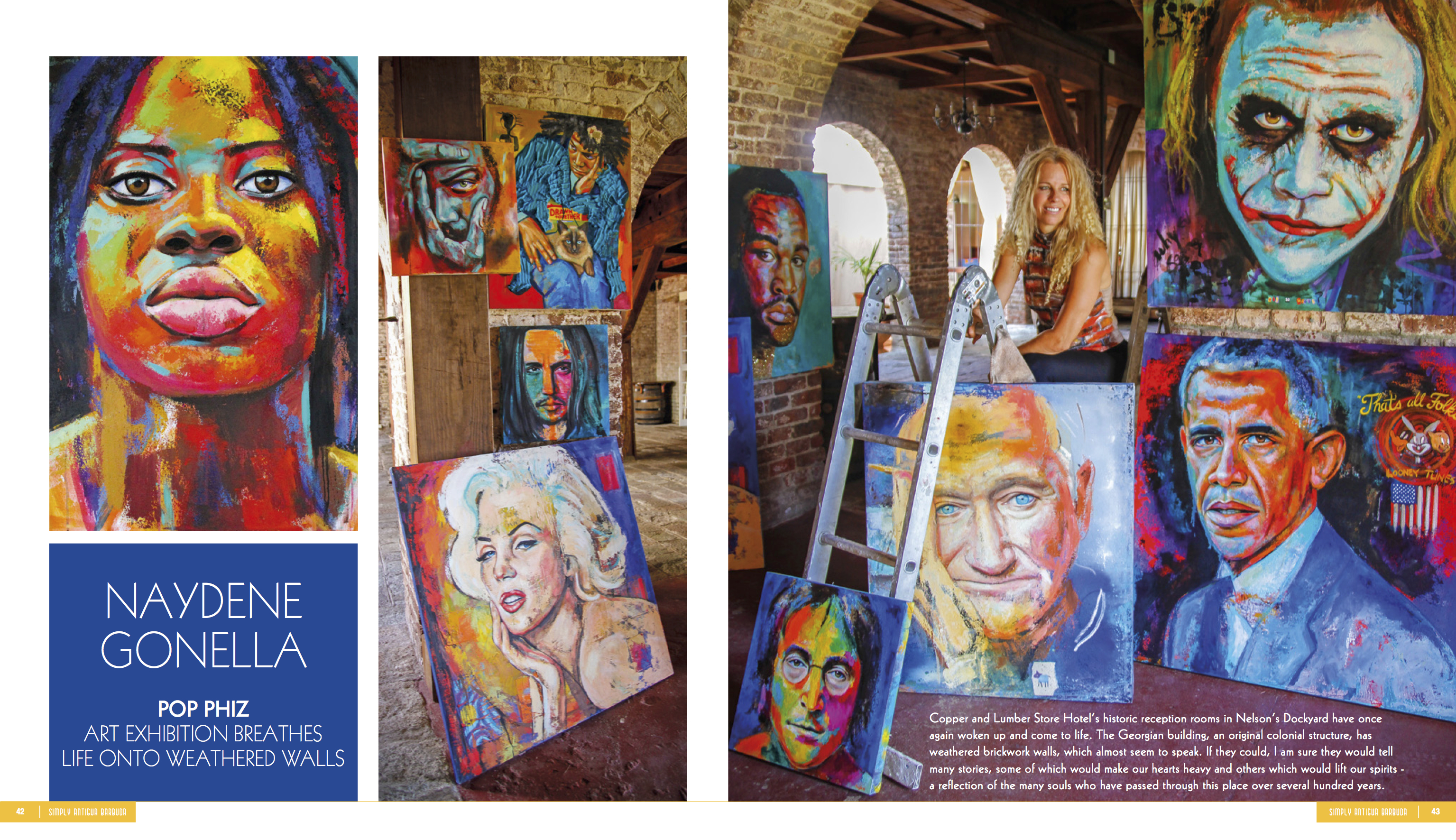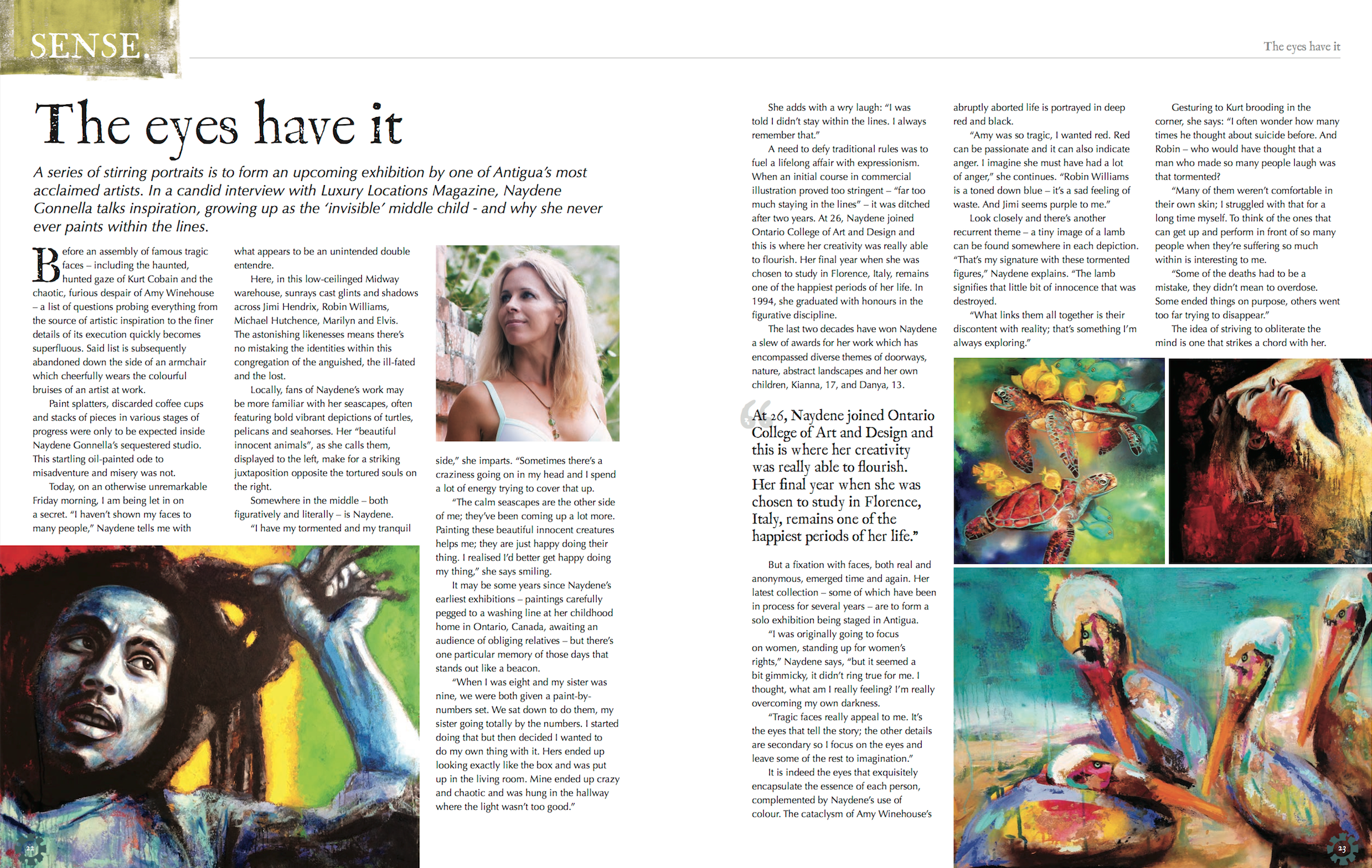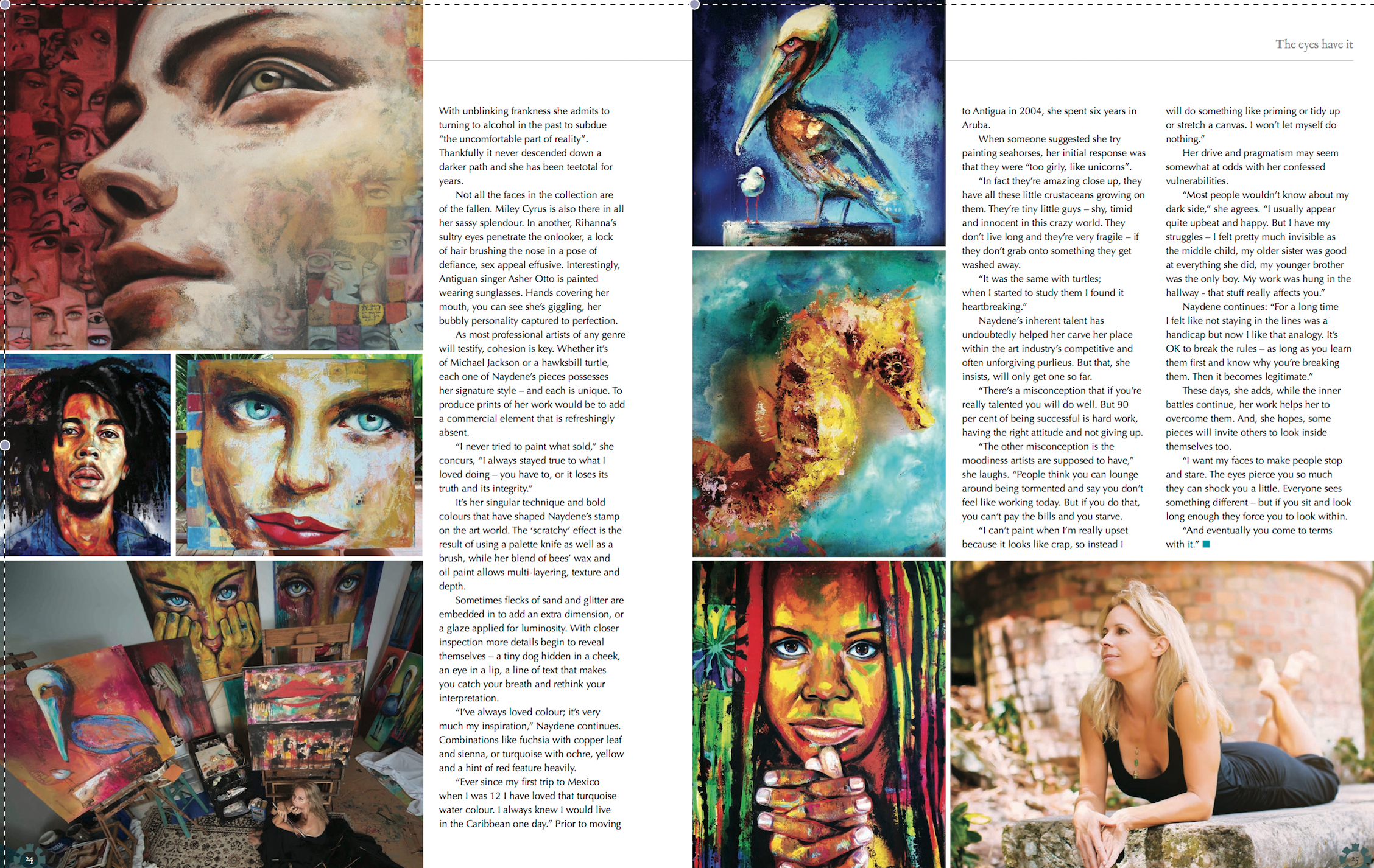 Article from Caribarena.com –

Antigua Through Naydene's Eyes
FRIDAY, 18 DECEMBER 2009 05:55 SIMPLY XQUISITE ART - ART
On Saturday December 19, the Copper and Lumber Hotel in historic Nelson's Dockyard will be transformed
into Naydene's World. Starting at 6 pm, new works done in oil will showcase the artist's use of colour, light,
and texture, as her perception of the world around us is put on canvas.
Naydene Gonnella was born in Toronto, Canada, where she developed an interest in art and a love for
painting at a very young age. At 27, she was driven by her desire to become a master in oil, enrolled in the
Ontario College of Art and Design, and was fortunate enough to receive training in the figurative discipline
both in Toronto and Italy. She graduated with an honours degree in Fine Art.
Today, painting is not just this mother of two's passion, it is her means of livelihood, and she has been painting
every day for the last 17 years. With her family and friends as her support base, she also manages the sales
and marketing end of her business.
When asked about the source of her inspiration, she said it is the Antiguan landscape and all the relationships
she has developed along the way.
Her paintings are the incorporation of all that, with the various ups and downs in her own personal life. Her
new paintings portray just that - a variety of connecting themes influenced by her experiences and the landscape.
Her two girls are her biggest fans and critics. They give her the zest to keep pushing herself and to test new
ground. Every time Gonnella does an exhibition, it turns out to be a memorable moment… a climax of one to
two years' labour of love, since it takes that long before anyone else is able to view her paintings. This is what
excites her.
The artist does a lot of work on commission, and since her first solo exhibition in 1994 while living in Aruba,
her oil paintings have been showcased in Italy, Canada, and Antigua. Over the years, she has put on her own
shows at least four times, and has had numerous exhibitions with galleries across Antigua. The brick background
at the Copper and Lumber Hotel, she says, is the perfect venue for her work… the texture and the surfaces
create just the right atmosphere.
Her work may be viewed on her website at www.naydene.com, or live at her upcoming exhibition on Saturday
and later at the Harmony Hall Gallery, Rhythm of the Blue Gallery, and the Fig Tree Drive Gallery.
---------
(Article from andyewilliams.com)
Art Exhibition by Naydene Gonnella at The Copper and Lumber Store Hotel in Antigua and Barbuda
The Copper and Lumber Store Hotel in Nelson's Dockyard, Antigua and Barbuda is a beautiful place to have an
art exhibit. Having shown up early to artist Naydene Gonnella's exhibit there I got the chance to chat a little with her.
I was curious to find out what technique she used to give certain scattered details in her paintings the appearance of
having been carved directly into the canvas. She explained that in places she applied both wax and paint in layers
and that she drew parts of the images by actually scraping away rather than painting on.
"Sometimes" she said "the layers sit for quite awhile". I have to work on many painting as at the same time because
of the time required for the layering process". She told me that she even used the layering process for creating
portraits. I thought of how interesting it would be to have her paint my own layered portrait. I wonder what elements
of my character or what insights about the person I am would come through those layers.
And I wonder what it would be like to be captured in the warm colours she uses. Somehow those colours gave me
the overall impression of contentment. And not a contentment without basis. The range of shades and tones
conveyed the impression of a more solid contentment such as what one would achieve by way of honest reflection.
Her work definitely had substance.