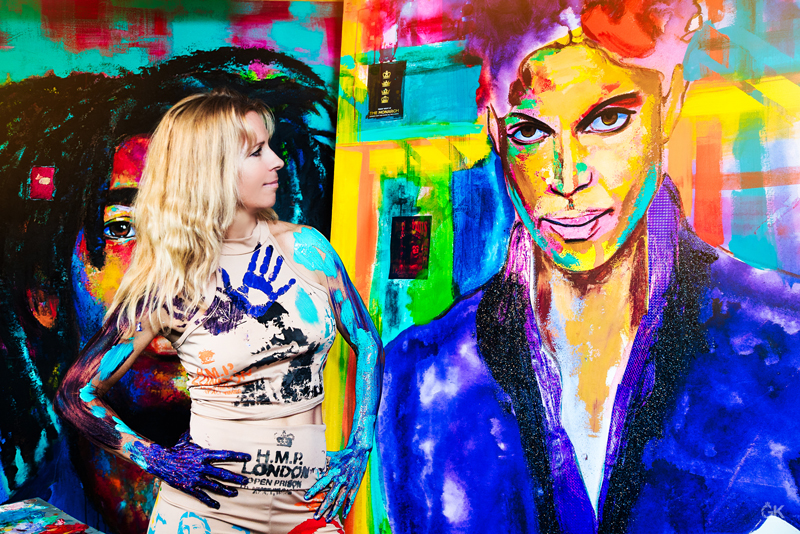 Naydene has been transitioning her theme, as reflected in her current exhibition. Having started this series three years ago with an in depth focus on people who've succumbed to their weakness, depressions and addictions, she flipped the melancholy aspect on its head and added some comic relief. Punchy headlines and carefully incorporated text draw in and intrigue the viewer. Hidden symbols crop up unexpectedly. Yet, may go unnoticed by those who are naive to their meaning. Many of her subjects are iconic celebrities. Some living. Others having met tragic deaths. Some of her artwork portrays local characters who have inspired the artist; faces created by merging several anonymous personalities, some recognizable, some not.
The artist's intention arouses emotion. Whether it be happiness, sadness, humor or a mixture of all. The late Heath Ledger as the "Joker" is a particularly ominous portrait with sinister floating skulls embellishing the background. Yet its tag line. "Why so serious"... brings a sense of relief to the viewer and pretty much sums up the show in general.
Naydene's unusual combination of mixed media teamed with her signature encaustic technique (blending oil paint and beeswax) creates an uncommon texture and brilliant pop of colour to her work.
Vew Paintings